PCCTI News
90% and 95% NCLEX-PN pass rate for the last 2 quarters.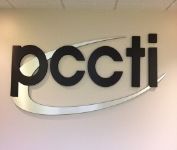 "Financial Aid is available for those who qualify for LPN & MA programs."
why
pccti?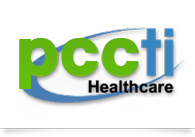 Established in 1997, PCCTI currently offers nursing programs such as Licensed Practical Nursing. Professional Career Certification and Training Institute (PCCTI), was founded and incorporated in 1997 in the State of Illinois. The school received approval from the Illinois State Board of Education to provide a formal educational program in 1999. The mission of the organization at that time was to provide quality education to meet the high demand for skilled technicians in the Information Technology industry. .
In 2000, the school aligned itself with major providers of Information Technology such as Microsoft, Cisco, Oracle, Checkpoint, and Sun Micro systems to provide theory and practical training in their areas of specialty. PCCTI also joined CompTIA in becoming a provider of vendor-neutral broad-based certification exams that were designed to validate an individual's IT skill set.
In 2002, the school recognized the emerging demand in the health care field and refocused its mission to include health care education as well as Information Technology. Since that time a variety of health care courses such Medical Assistant, Phlebotomy Technician, Cardiology Technician, Medical Billing and Coding and Pharmacy Technician have been initiated.
In 2007, the school sought and received approval from Practical Nursing Program from Illinois Department of Financial and Professional Regulation; culminating in the commencement of its first graduates in the Licensed Practical Nurse Program in 2008.
PCCTI Healthcare is approved by the Division of Private Business and Vocational Schools of the Illinois Board of Higher Education.